Fine & Delicious Home cooked Meals
A journey through indian flavours
We serve healthy home cooked meals based on traditional family meal ideas and dinner ideas and also offer quick healthy meals that require perfect culinary talent to get the best flavours. Our ancient menus include recipes that require a lot of planning and patience to accomplish the right texture, tang, colour and flavours. Most Indian local cuisines are based on different regional tastes, often made from locally grown vegetables, grains and herbs. We provide authentic regional curries, lentils, vegetables, and others through on-time Indian meal delivery services that cater to various special diets and dietary preferences, including gluten-free, organic, vegetarian and more.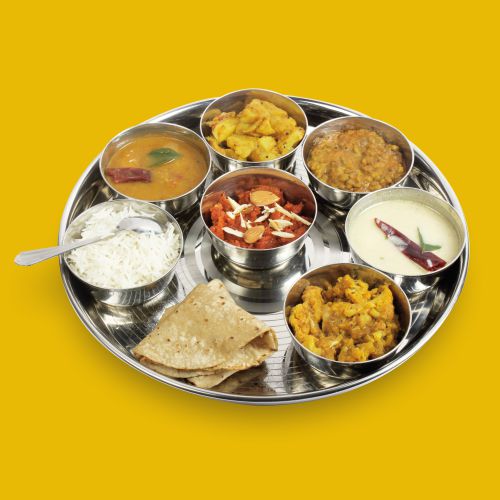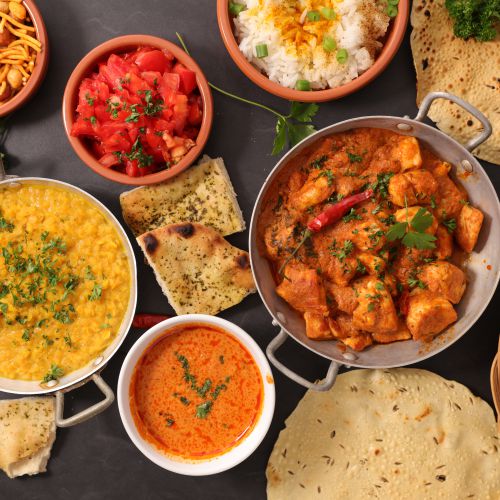 A journey through indian flavours
Nutritious premium, reliable homecooked meals delivered to your door
We have a huge menu of entirely plant-based cuisine, easy home cooked meals particularly designed spice kits for everyday dietary requirements like Aloo Gobi, Potato Cauliflower, Baingan Bharta, Butter Masala, Dal Makhani, Indian–inspired curries and frittata. We deliver health-conscious plant-based clean meals and serve the most authentic Indian non-vegetarian filling and flavourful recipes packed with even more nutritional punch.

High Quality Foods
We ensure quality exchange to get the tastiest healthy home cooked meals you've ever had, adding unique, balanced and satisfying main courses and sides.

Express Delivery
We provide any-time, family meal ideas, dinner ideas healthy meals to make at home through an on-time express delivery service. You can pick and modify your deliveries and choose the lunches, breakfast snacks or dinner feasts on an ad-hoc basis.

Inspiring Recipes
We can choose from dozens of nutritious fresh home cooked meals prepared to your taste preferences. You'll find a range of regional Indian curries, lentil soups, vegetables and more.

Eclectic menus
Our chef-prepped cooked meals menus tend to be delicacies based on ancient ingredients, all developed with nutritionist approval.

Veteran chefs
Our nutritionists and veteran chefs together design nutritionally balanced, quick healthy meals, adding high-quality ingredients to provide all-organic nutritious fulfilling scrumptious meals.

Pristine Ingredients
We obtain high-quality organic ingredients for home cooked preparation and add personally picked nutritious raw supplies to tick off various dishes.
Enjoy With Family & friends
Most restaurants offer convenience foods, and a busy lifestyle creates a dependency on easy-to-prepare, pre-prepared, excessively processed, multiple times microwaved foods. Most quick food alternatives, fast food, and pre-prepared food are often high in fat, calories and sugars, which fails to provide a meal that contains everything you need from macronutrients to healthy carbohydrates, protein, and fat. We deliver home cooked meals recipes based on carefully researched and chosen plans. We specifically offer foods for families and kids and specific boxes for those in vegan, veggie, lower carb, flexitarian and health-conscious groups. 

All fresh home cooked meals delivered at your place by our teams are incredibly fresh and well-sourced. Our seasonal menus prepared from locally grown fresh plant-based harvests are exceptionally reinvigorated and of the healthy food variety.
Homemade Recipes
After a tiring day, cooking may feel like a thankless exhaustible responsibility, expressly when you…

Exceptional Culinary Expertise
Our chef-prepared far-flung delicacies and common dinner meals are prepared thoughtfully by expert chefs, established on the most nutritious procedures incorporating refreshing, pick-me-up indulgent-tasting healthy meals.

Fresh and Locally Sourced Ingredients
We collect organic straight from the farm or freshly picked, paying attention to detail to ensure quality final meals. Our meals are exceptionally fresh, nutritious, clean and well-sourced to ensure healthy prepared meal delivery.

Emphasis on Food Safety and Hygiene
To pack in even more nutritional punch, we follow quality standards and inspect the stores, the cooking areas, and restaurants to ensure the premises, storage, processing, packaging, and delivery comply.

Exceptional Customer Service
We deliver on-time home cooked meals in packages in great condition to ensure the ingredients taste the same as prepared, fresh and flavorful when opened by the customers.

Diverse Menu Options
With so many varied greens, lentils and non-vegetarian dishes, one will surely be bowled over with lip-smacking home delivered prepared meals flavours.

Customizable and Flexible Solutions
We customise prepared meal service frequency for families, groups, occasions, and individual requirements while offering options daily, weekly and monthly to explore inventive flavour combinations of spicy hot soup, vegetable meal solutions like cauliflower or matar -aloo, non-vegetarian kormas, koftas, nutritious vegan or creamy nutty tangy flavoursome curries.
Reliable and Timely Service
Our uncomplicated, easy homecooked meals arrive fresh and are perfectly portioned per delivery requirements, with filters for carb-conscious meals, gluten-free options, vegetarian offerings and calorie-smart picks.

Competitive Pricing
Our home delivered prepared meals offer a healthier, more affordable option than takeout.