We not only deliver signature Indian traditional home-cooked meals prepared through a string of extensive time-honoured standards but also slightly adjusted, easy homecooked meals for several different dietary requirements to balance quality and nutritional know and offer an exceptional taste. We ensure to offer spectacular service and timely delivery, and our recipes cater to different tastes and dietary requirements of customers of all age groups and health needs. We serve a hearty Indian veggie, avoiding overt indulgences or over-loaded ingredients and some of the extraordinary non-veg culinary delectables, all meals delivered are exceptionally fresh and invigorating.
We offer a variety of healthy home-cooked meals delivered with a generous serving of veg and non-veg options; you can try aloo gobi, a simple and comforting North Indian side dish with cauliflower florets or garlic braised spinach, creamy dressed lentils and tangy curries. From a big-flavoured balti to a fragrant veggie biryani, swap your usual takeaway for homemade cream nutty makhani or dal recipes prepared in authentic regional herbs like cardamom, cinnamon, cloves, ginger and black peppercorns to get a pot of Indian-inspired extensive family meal for get together or everyday needs.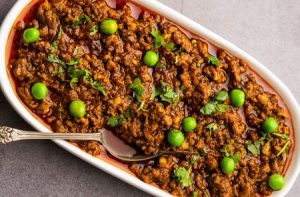 The Crucial Link between Food Safety and Quality Assurance
Nutrition and hygiene are often connected to the taste of cooked meals. Whether gluten-free common dinner meals, dairy-free or vegan, our dietitians and nutritionists ensure you get the right fresh, nutritious meals. All our home cooked meals with a generous serving of veg and non-veg options are available to pack in even more nutritional punch to give your immune system a welcome boost. We follow strict food safety standards and protocols in everything we do, from product sourcing, menu design, packaging and distribution. We enforce standards and food safety controls, and our trained staff understands and follows the rules to deliver the most nutritious meals to our clients.
A taste of sustainability
Making Every Bite of Food Count
We serve up hearty Indian veggie, sustainable and appetising, most accessible healthy fresh home-cooked meals delivered on-time, preventing the desire to sink your teeth into something more calorific, making sure that there's a spread of protein, vitamins, fats and fibre in each of our dishes or you can choose from different meal plans tailored to your diet or nutritional eating goals to balance over different delivery slots with portion-controlled low-carb, high-fat meals, overtly green and clean quick healthy meals.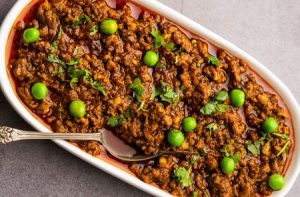 Hard Work Brings Us Here!!
Our team of chefs do all the hard work, so you don't have to get the best home cooked meals. Our kitchen staff, chefs, packaging and delivery groups are trained in all aspects of home cooked meals ideas, and home cook food delivery. They are trained to interact with all kinds of people and adapt-ask your questions about your specials, new menu items, favourite dishes and appetisers that are important in a fine dining experience. We know you value speed and accuracy, and we follow adaptability, amiability, and knowledge in all hospitality settings to offer the latest on-demand boxes a la carte, like all meals. Plus, we offer the most purse-friendly picks on the table.